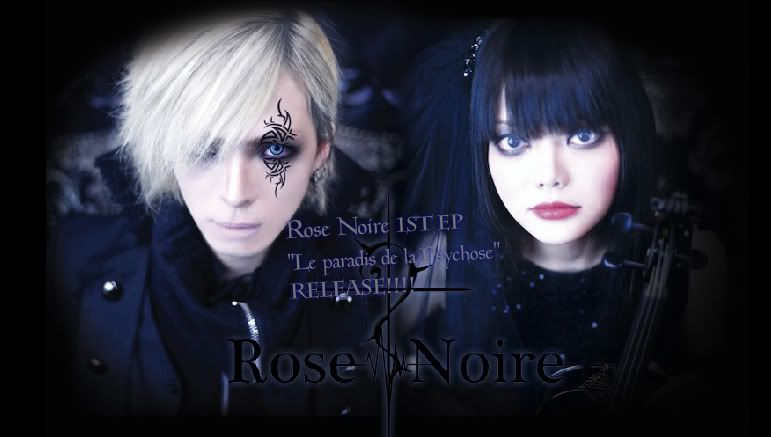 Rose Noir, formado por Louie (Vocal) y Jill (violín), es un dúo reciente formado en el 2010. Ambos estudiantes de la Universidad Nacional de Tokio de Bellas Artes y Música, por ende ambos han recibido una educación en base a la música clásica y sus canciones se derivan de ello. Su estilo varía también combinando elementos como el industrial, la electrónica, rock, R&B, Club music, HipHop.

"Somos libres predefiniendo los generos y conceptos, componiendo nuestro propio mundo en la imagen de nuestra propia existencia y música."




Esta banda pertenece al label de Kiwamu Kai (GPKISM), Darkest Labyrinth, el 18 de mayo tendrán el lanzamiento de su primer mini-albúm Le paradis de la Psychose. Tendrá un total de 7 canciones.

01. Overture;depression
02. mythomania
03. OCD
04. Double Bind
05. Ave Maria
06. Zeal
07. Double Bind(Chaos Royale remix)

Para aquellos que desconocen de su música, la cual es como siempre altamente recomendada por este blog, les dejo la primera canción de su primer álbum APOCALYPSE, awareness.


"Alert", la voz de Louie acompañada del violín de Jill es una delicia. Tienen una fusión increíble.


"Alice"


Esta canción llamada The Power to Revive, es una canción dedicada a las víctimas del pasado Terremoto/Tsunami, sin duda una bella melodía.